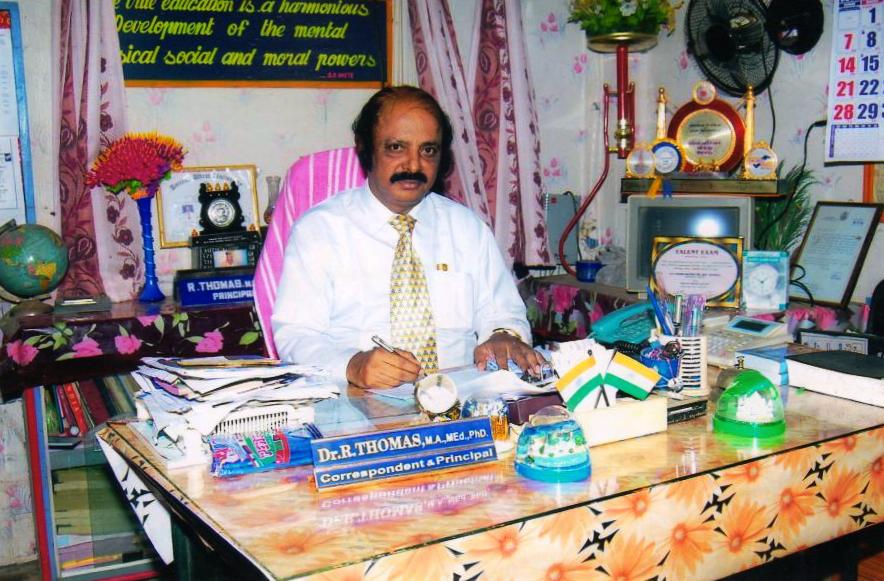 Honorable Founder & Principal Dr.R.Thomaas Ph.d(USA)
History
S D Eaden Matriculation Higher Secondary School was started on 3rd June 1984 with LKG to I std to meet the earnest and desperate demand of a group of parents from Vadalur made at the office of the Principal R.Thomaas, S D A high school,Block-13, Neyveli to open an English medium High school for their children at Vadalur. The Challenge of opening this High school was accepted and designed well with future vision in the providence of God.
Management
The S D Eaden Matriculation Higher Secondary School at vadalur is self-financing and non profit motive institution owned and operated by the STESS Trust of Seventh Day Adventist Church Laymen, Regd.No.135/1989 Cud. The Managing Trustee: R.Thomaas, Financial Trustee: T.Stella Sugirtha.
Curriculum
The Curriculum is broad based and follows the plan laid down by the Kothari Education Commission. The Elementary Classes LKG-UKG follow the Inter-State Board of Anglo Indian Education Course of Studies. I-X std, follow the TamilNadu Matriculation Scheme and plus one and two follow TN Govt State Syllabus.
Recognition
Our School has been duly recognised by the TN Government. I std- XII std, classes are fully recognised by Govt. Recognition No. is 3699/a2/2010.